Quality Heavy Towing, Heavy Recovery, and Truck Roadside Assistance
The Rocky Mountain Truck Centers name has been synonymous with professionalism and quality work for over 25 years! We work with private owner operators as well as international fleet management companies to ensure that our customers keep their downtime to a minimum. With locations in Colorado, Wyoming, Idaho, Wisconsin, Arizona, and Kansas, you can get quality service wherever you are!
When we say that we provide a full range of services to our customers, we mean it. That is why we created Rocky Mountain Towing & Recovery Service. This way, we can ensure that our customers are taken care of every step of the way!
Heavy Towing requires specialized equipment, training, and expertise. Rocky Mountain isn't your average towing company dabbling in heavy towing, we only provide heavy towing services. By focusing solely on heavy towing, heavy duty recovery, and truck roadside assistance, we can invest in state-of-the-art equipment to ensure our customers are getting the best service possible!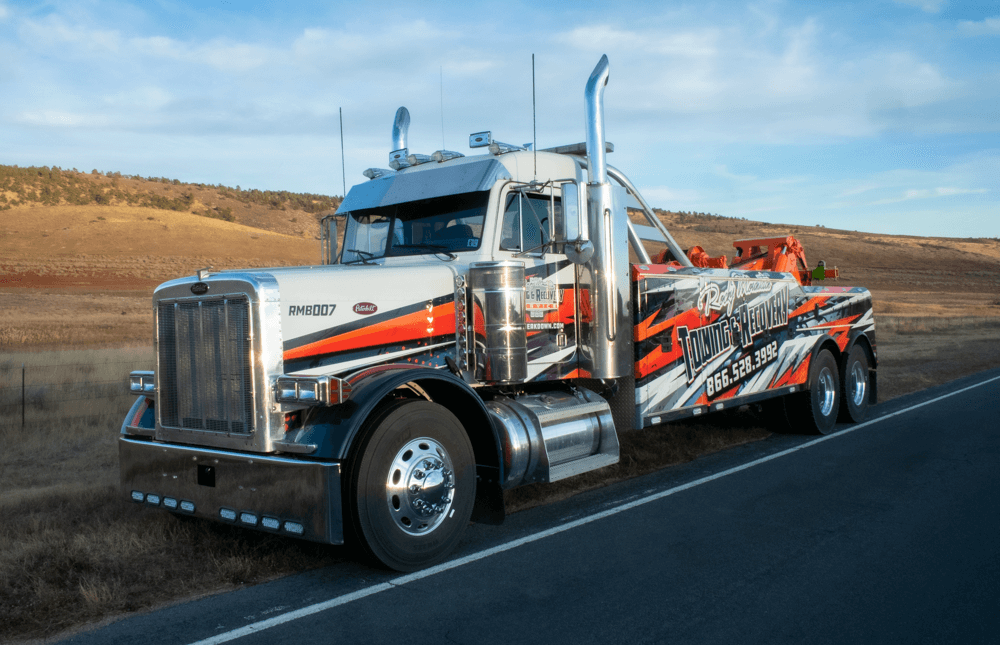 We are
industry professionals,

serving
other industry professionals.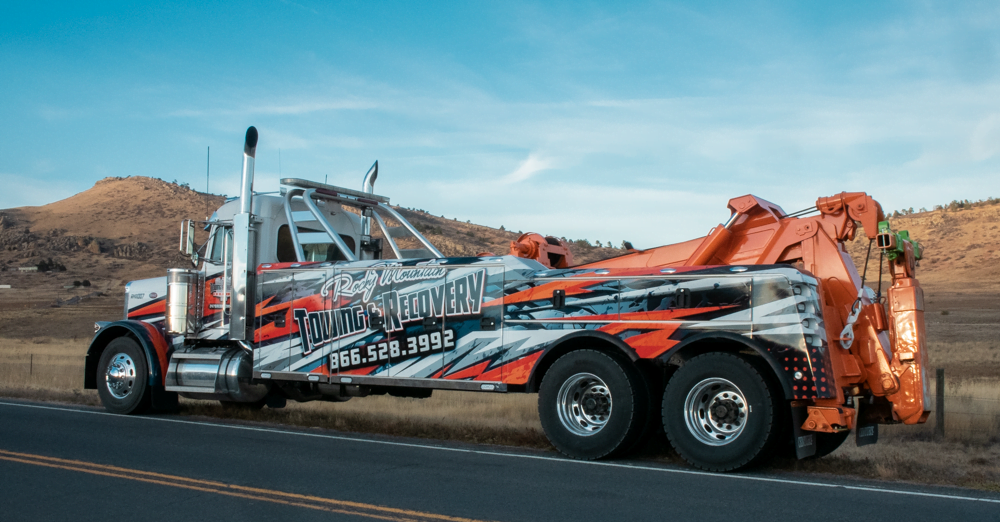 Heavy Towing in Brighton, CO
Rocky Mountain Towing & Recovery services is conveniently located in Rocky Mountain Mobile Truck Centers next to I-76 and Colorado Highway 44. Locally owned and operated, our heavy towing operators know Brighton and the surrounding areas like the back of their hands!
From load shift corrections to tire blowouts, our Brighton heavy towing operators will do everything in their power to get your truck back on the road in a timely manner.
Learn more about our Brighton, CO, heavy towing services. For immediate assistance, our in-house dispatch team is ready for your call: (866) 528-3992!
Heavy Towing in Cheyenne, WY
Located at the Little America Truck Stop and Resort right off of the I-25, I-80 interchange, Rocky Mountain Towing & Recovery lives and breathes heavy towing. Our team has a passion for heavy towing and diesel repair.
They do what they love every day and get to help our local owner operators and businesses at the same time! Thanks to our convenient location at a Full Service Truck Stop, you'll be comfortable in the event of a longer repair.
Has a load shift slowed you down at the scales? Do you need help transporting construction equipment? Regardless of your problem, we have the solution for you.