24/7

Heavy Towing and Recovery Services
Limit your downtime with the professionals at RM Heavy Towing. Our heavy towing fleet can handle any job, no matter how big or complex it may be.
Our heavy duty recovery and winch-out team have the experience and expertise to recover your truck, bus, and heavy equipment in a safe and efficient manner.
Local owner operators and fleet management companies alike rely on our professional semi truck decking and undecking service.
When it comes to towing expensive heavy equipment, you want the best heavy operators doing the job. That's where Rocky Mountain Towing & Recovery steps in!
Whether it be a load shift correction, load transfer, or load swap, our team will get the job done quickly so you can get back on the road!
Our 24/7 diesel repair centers can be found in the states of Colorado, Wyoming, Idaho, Wisconsin, Arizona, and Kansas.
Your Preferred Heavy Duty Towing Company
What makes RM Heavy Towing the best heavy towing company in Brighton, CO, and Cheyenne, WY?
We're not a towing company that dabbles in heavy duty towing. We only tow heavy vehicles. By focusing our attention on heavy duty towing, we can ensure that we have the right equipment for any job!
You can't beat experience. Our heavy duty towing operators were chosen amongst the best in the industry. They have the expertise and knowledge to complete any job successfully, the first time around.
With 24 hour operations, we work around your schedule. We've been in the business over 25 years so we understand how important it is to limit your downtime.
Safety is our number one priority. We have the equipment and expertise to get the job done right and ensure the safety of your expensive equipment, cargo, and vehicles.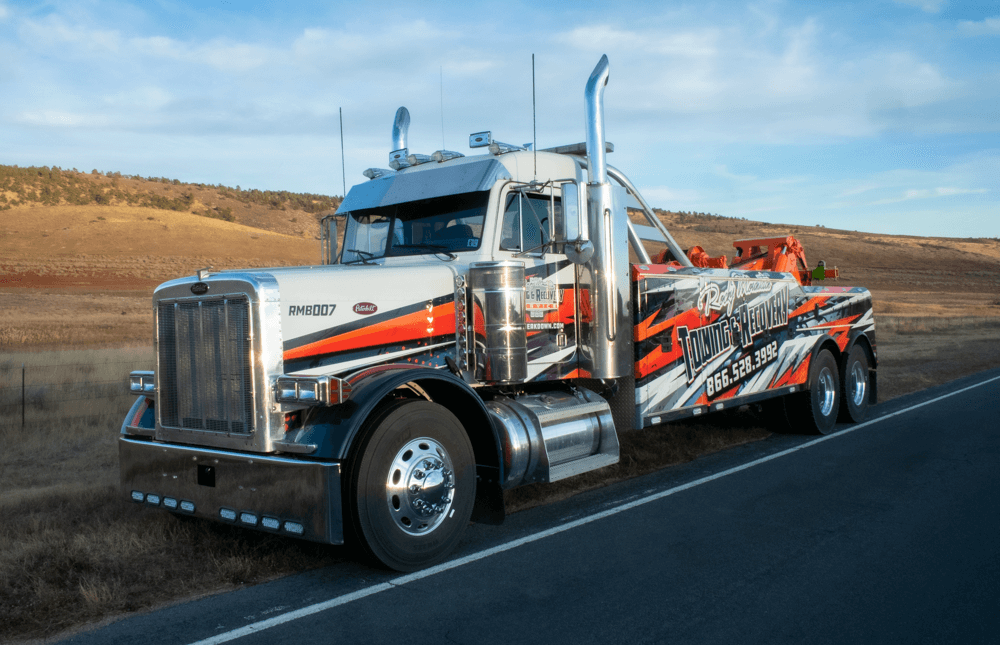 The Heavy Duty Towing Experts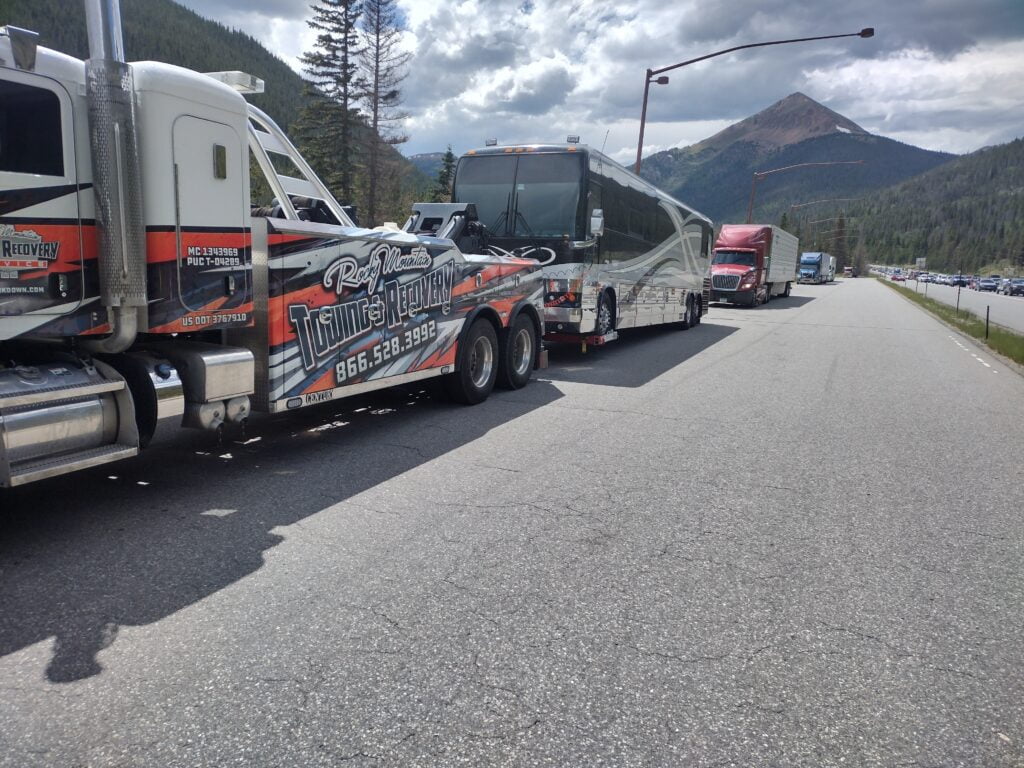 Heavy Duty Towing Done Right: Personalized Breakdown Concierge
You'll never get a complicated phone tree when you call the heavy towing team at RM Heavy Towing! There will always be an in-house dispatcher ready to take your call.
Your personalized breakdown concierge will be your main point of contact throughout the towing process. They know our heavy towing fleet like the back of their hands and will ensure that the right team with the right equipment is dispatched to your location.
Get Back on the Road Now with RM Heavy Towing
Need a heavy towing company in Brighton, CO, or Cheyenne, WY? Getting a heavy tow is as easy as 1-2-3!
Dial (866) 528-3992
Speak with a member of our in-house dispatch team. You will be assigned a personalized breakdown concierge who will be your main point of contact and source of information.
A heavy towing team will be dispatched to your location!
Need a big rig tow now? Call (866) 528-3992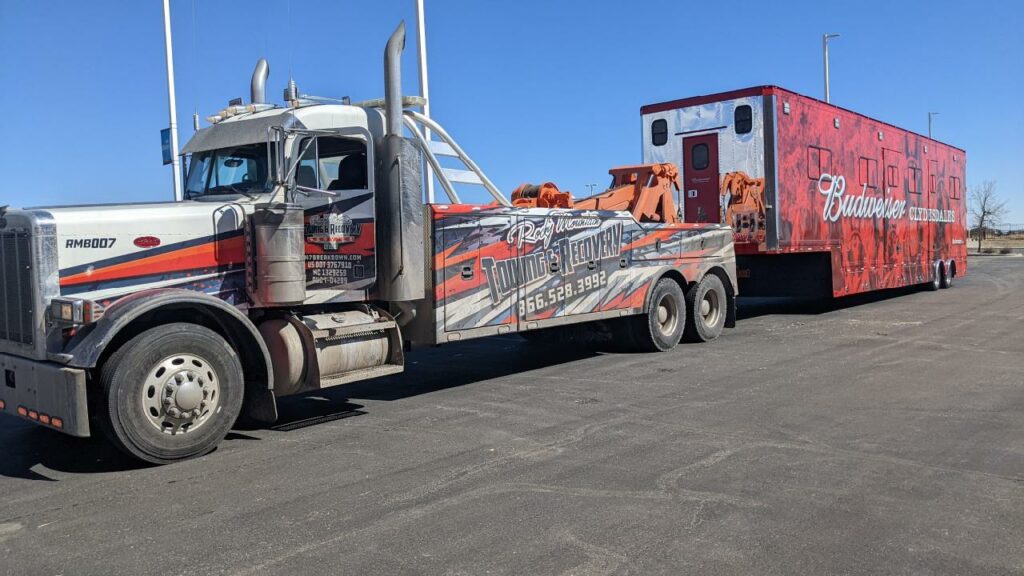 Rocky Mountain Towing & Recovery is the trusted heavy towing provider for a number of nationwide fleet companies including FleetNet America, Penske, Ryder, and Holman! They know that we will always be on time, take care of their vehicles, and limit their downtime as much as possible.
Contact us today to learn more about our corporate partnerships!
We are
industry professionals,

serving
other industry professionals.
Heavy Towing
Heavy Recovery
Decking & Undecking
Heavy Equipment Hauling
Cargo Services
Mobile Diesel Repair
Heavy Towing
Heavy Recovery
Decking & Undecking
Heavy Equipment Hauling
Cargo Services