Brighton Semi Truck Decking & Un-Decking Service
Wondering where to find professional semi truck decking and un-decking services in Brighton, CO? Rocky Mountain Towing & Recovery is the place to go! For 25 years, we have been provided our affordable and efficient towing services to the community. Working with us means working with the professionals!
With clients like FleetNet and Penske, you know you are choosing to work with the best in the business. You can rely on our expert team for all of your decking and undecking needs, 24 hours a day and 7 days a week!
Learn more about all of our Heavy Towing Services.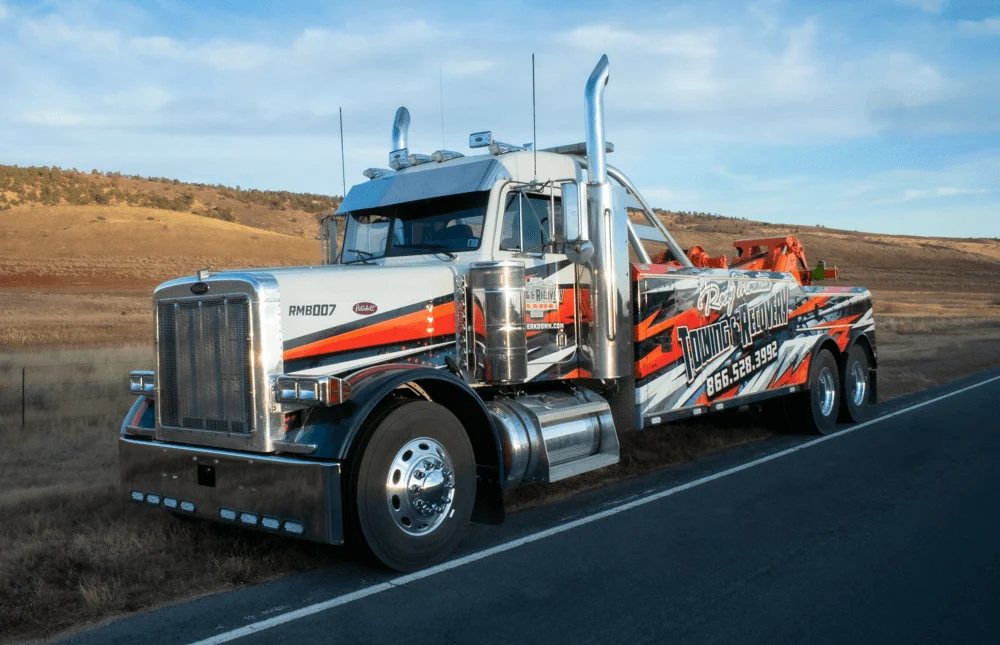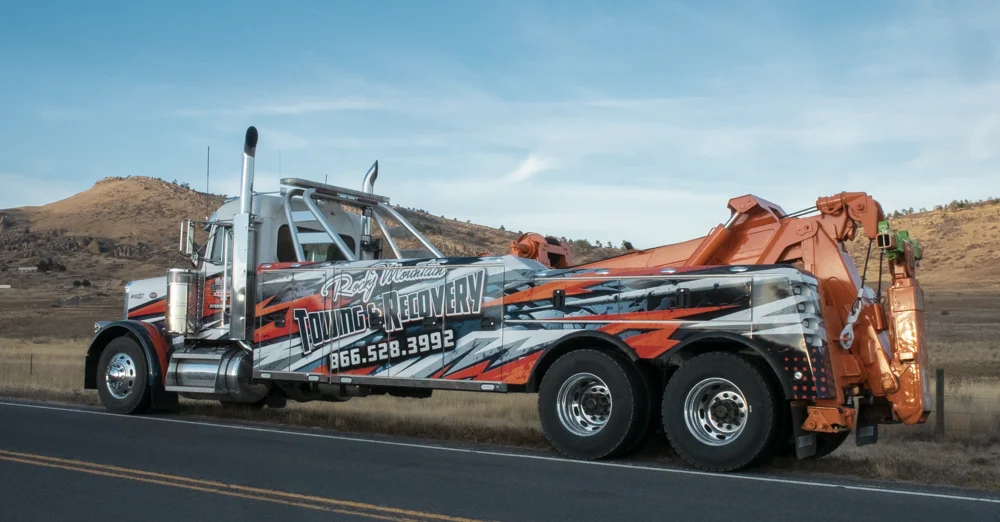 Off-Loading & Loading Services
If you want to work with Brighton's best heavy towing company today, contact Rocky Mountain Towing & Recovery now! With the knowledge, equipment, and experience, our professional team knows how to get the job done right, every single time. Our highly trained operators are here for you at any time of the day and can assist you with semi truck decking and undecking and off-loading and loading.
Decking and Un-Decking
Mobile Loading Dock
Off-Loading Semis
Open Trailers
Enclosed Trailers
Heavy Equipment
Specialized Machinery
Cargo Transfers
Loading Ramps
Forklift Service
Find out more about our Cargo Services.
Affordable Brighton Forklift Service and Cargo Recovery
Forklift services and cargo recovery takes an experienced and highly trained crew. Working with Rocky Mountain Towing & Recovery means that you will receive just that! With 25 years of experience in the field, our professional team can get your cargo recovery job done right. Give us a call today to find out more! Our services include, but are not limited to:
Forklift Service
Bobcat Service
Cargo-Load Swaps
Loading Dock
Cargo Hauling
Cargo Storage
Pallet Jack Service
Steel Coils
To learn about our heavy towing services, call us at (866) 528-3992!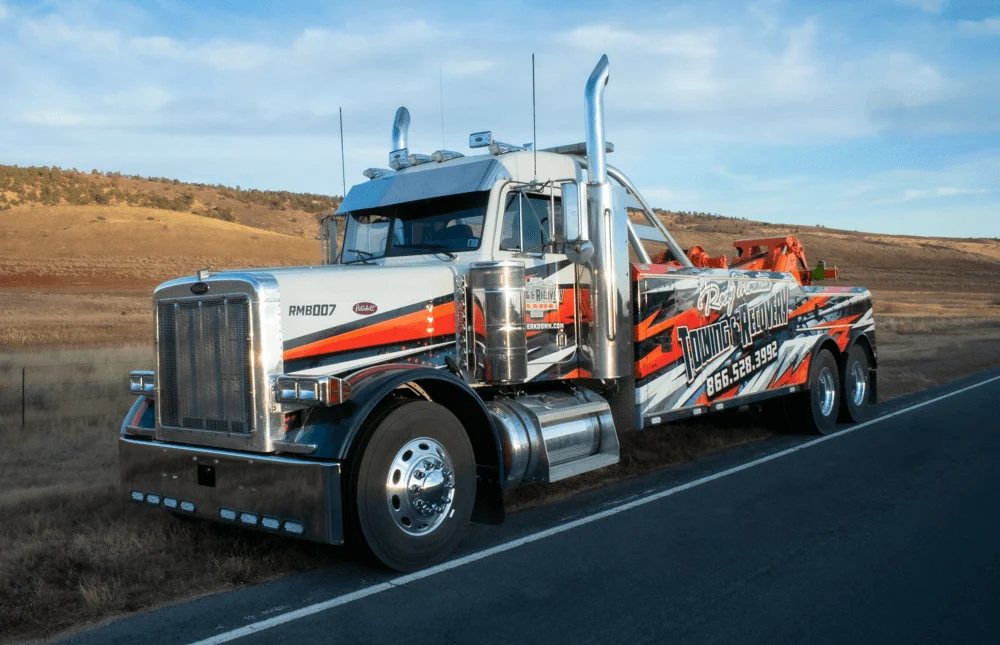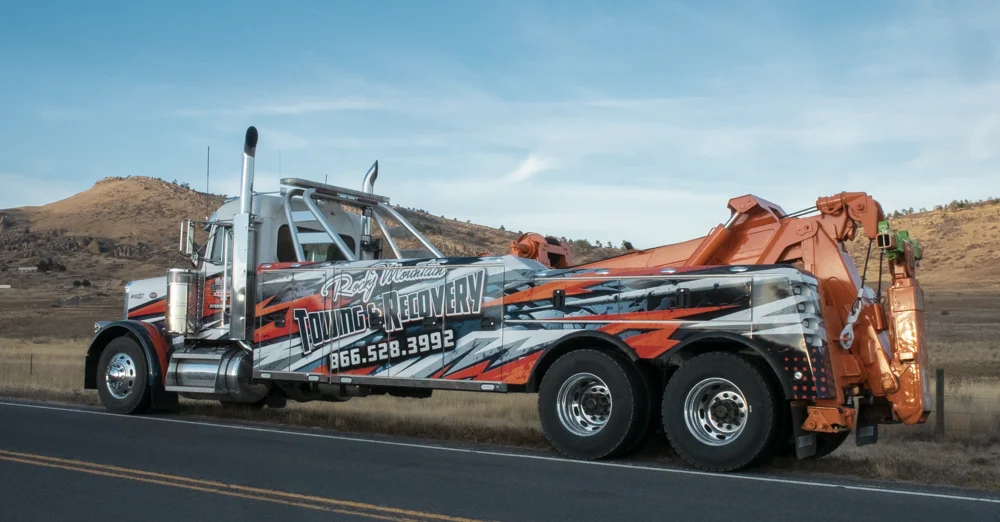 Brighton Cargo Load Shifts, Load Swaps and Transfers
Looking for load shift correction services in Brighton, CO? Rocky Mountain Towing & Recovery can get the job done right every single time. Whether you need to rebalance your cargo or need assistance with a load swap, we are the experts for you!
Did you know that our load transfer team is available for you at all hours of the day? Worry not if you need help with a heavy load at 2 in the morning. Our dispatchers and operators are standing by for you in any type of weather, 24/7!
Trusted by the Brighton community since 1997, our crew has been serving the community for 25 years and counting. We take great pride in our solid reputation and look forward to providing Brighton with more expert services for years to come. To learn more about our cargo load shift and load shift transfer services, call us today!
Who are the trusted professionals for heavy towing near you? Rocky Mountain Towing & Recovery is the right choice! For prompt and reliable service in Brighton, CO, simply give our heavy towing dispatchers at
(866) 528-3992
now. Our expert and skilled team can provide you with heavy duty towing services 24 hours a day, 7 days a week! Call us now to find out more!