24 Hour Heavy Towing Service in Brighton, CO
Trusted by the Brighton, CO community since 1997, Rocky Mountain Towing & Recovery is the #1 choice for heavy towing in Brighton and its surrounding areas. Whether you need a quick tow, a load shift, or roadside assistance, we are here for you! Known for our professionalism and reliability, we are trusted by the Brighton community and are proud to uphold our stellar reputation. The Rocky Mountain team is available for you rain or shine, 7 days a week, and 24 hours a day!
As a family owned and operated company, we keep our values close to our heart. When you work with us, you can expect transparency, affordability, communication, and efficiency. Our heavy towing crew is passionate about providing you with the heavy towing services that you need in Brighton.
A professional and experienced team is a must when it comes to heavy duty towing. All of our operators and drivers are educated in their field and undergo close mentoring before they hit the road. All of our trucks and vehicles are fitted with an accurate GPS system and Mitchell management tool that connects our trucks and team together. This ensures that we are able to provide you with accurate ETA's on every job.
Looking for personalized service? We provide your very own concierge! Our professional breakdown coordinator will be in touch with you throughout the whole operation. Our systems allow us to integrate electronically with you and stay in close communication with our drivers.
With clients like FleetNet, Penske, Ryder, Holdman, and other fleet management companies, you can rest assured that you will be in safe hands with our heavy towing team. With skilled drivers and operators, top of the line equipment, and 25 years of experience, Rocky Mountain & Recovery is the trusted choice!
Call our Heavy Towing Brighton team today at (866) 528-3992. We are ready to assist you!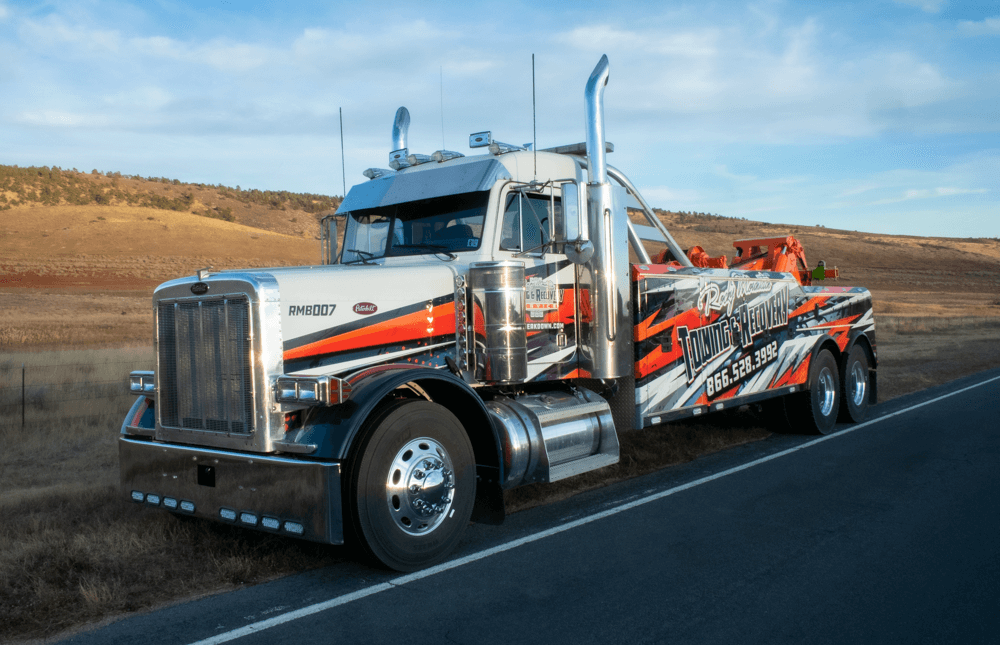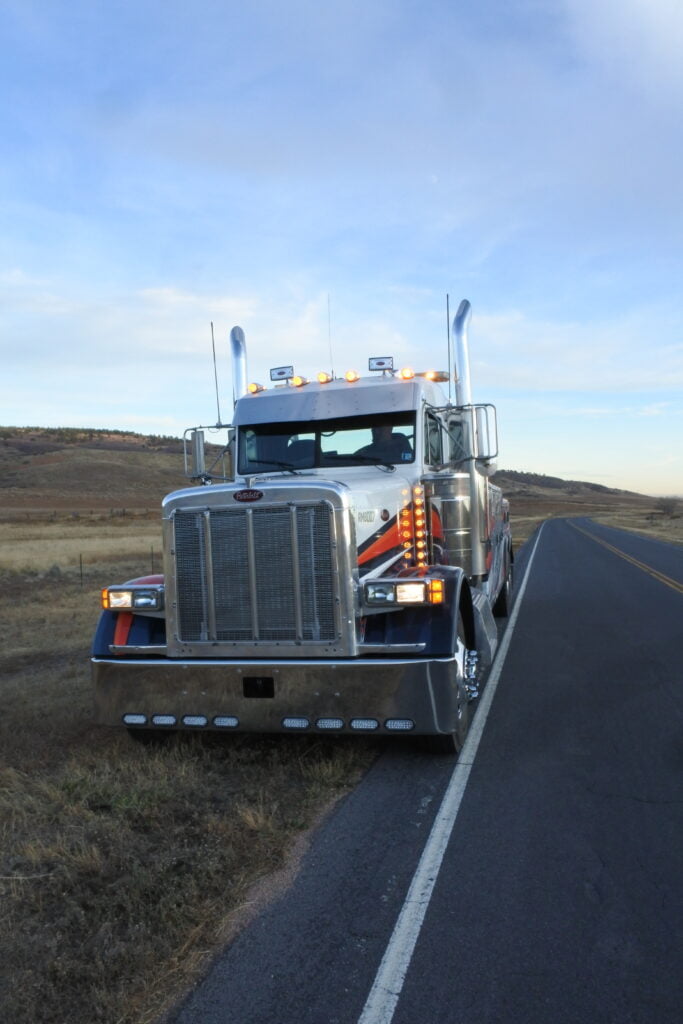 How We Handle Heavy Duty Towing
Look no further than Rocky Mountain Towing & Recovery for all of your heavy duty towing, roadside assistance, and recovery needs! With highly experienced and professional drivers, you can trust that you are working with the best in the business. At Rocky Mountain, we closely mentor all of our operators and hire the most passionate and skilled crew members for our team.
As heavy towing experts, we have seen it all. In business since 1997, you better believe that we know towing! Heavy duty towing is a job that needs to be handled by experienced experts, and our team is more than qualified for any job. Highly trained and dedicated to their jobs, our operators will be there for you every step of the way.
Curious about what it's like to work with our team? Once we receive your call, our professional breakdown coordinator is assigned to you for the entire operation. It's like having your personal concierge service! Got a question for us? Simply ask your dedicated breakdown coordinator! We will guide you through the entire process and are committed to providing you with up to date ETA's along the way.
Upon arriving at your location, the Rocky Mountain heavy towing team will meticulously assess your situation. The experts will provide you with the most affordable and reliable solution for your heavy duty recovery. And don't worry, we run safety assessments for all our jobs, so you can rest easy knowing that safety is our #1 priority.
Sick of hidden costs or membership fees? When you work with Rocky Mountain, we believe in open communication and transparency, and provide you with the most cost-effective solutions. You can expect a stress-free and seamless experience and support every step of the way.
Have questions for our team? Call us now at (866) 528-3992! Our friendly dispatch team is standing by and ready to help you out!
Brighton Heavy Towing Near Me
Where can you find reliable heavy towing near you in Brighton? Rocky Mountain Towing and Recovery is ready to help! Serving the Brighton community for 25 years, we are the go-to heavy towing company in the area. We have all the equipment and expertise to help you for your heavy towing job.
Heavy Duty Winching Services
Heavy Duty Snow Recovery
Heavy Duty Mud Recovery
Underwater Retrieval
Burnt Vehicle Recovery
Off-Road Recovery and Towing
Sunken Semi Trailer Lifting
Off-Road Semi Truck Recovery
Bus, RV, Campervan
Towing and Recovery
Construction Site Towing and Extractions
For heavy duty recovery services, call us now at (866) 528-3992.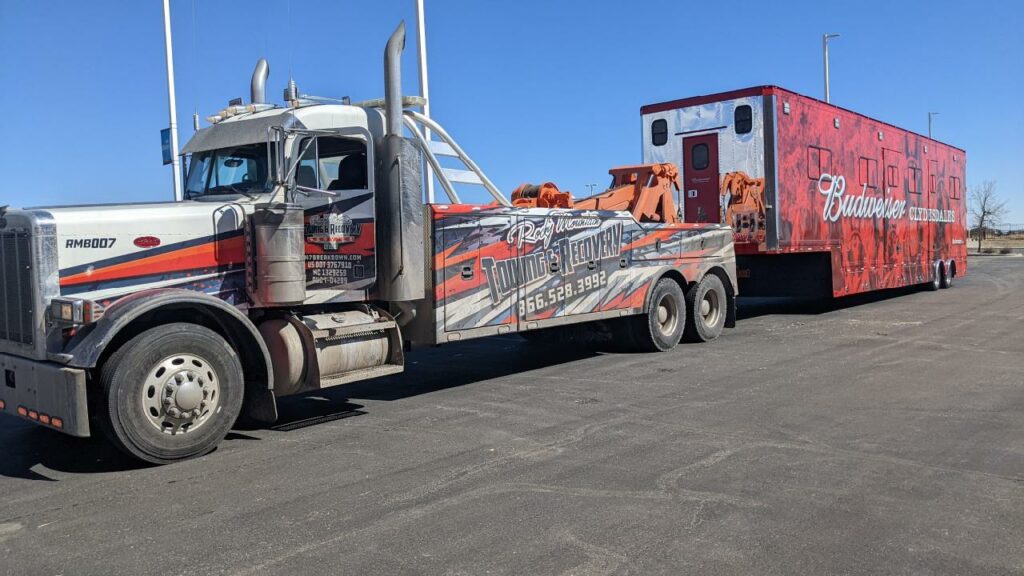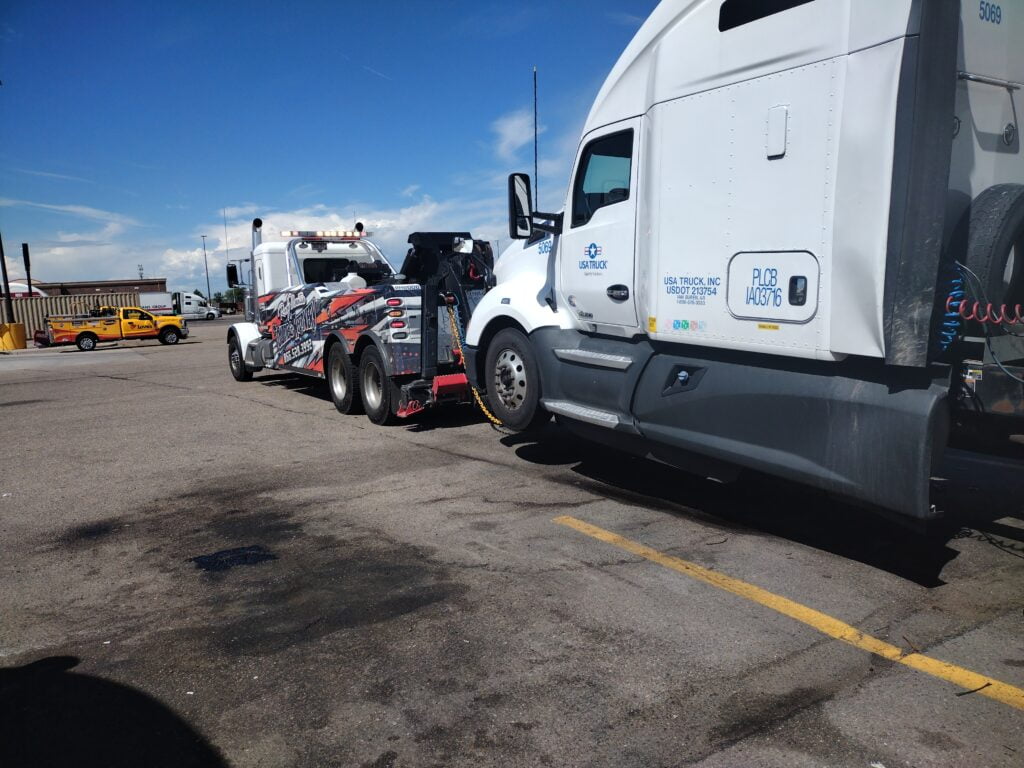 Looking for Heavy Duty Towing in Brighton
Did you know that Rocky Mountain Towing & Recovery is the first choice for heavy duty recovery in Brighton? Curious to know why? Here are the Top 3 reasons the Brighton community trusts the Rocky Mountain crew:
We hire only the most experienced and knowledgeable drivers and operators. The Rocky Mountain crew undergo background checks and extensive training and mentoring when they are hired by us. After serving Brighton for 25 years, we have built a solid reputation in the community and are the trusted choice for heavy duty towing.
We are affordable and transparent. Say goodbye to add-ons and membership fees. Transparency and fair and competitive rates are a given when you choose to work with us!
We customize our services to your needs. When you work with us, you will receive your own professional breakdown coordinator who will be by your side throughout the whole operation. Have questions? Simply call your personal concierge to find out more!
Call us today to learn more about our heavy duty recovery services!
Whether you need a load transfer or emergency roadside assistance, you'll sleep soundly knowing that the Rocky Mountain Towing team have the expertise and experience to get the job done right. We highly value safety, efficiency and professionalism, and are committed to providing you with top-notch service. With over 25 years of experience, the Rocky Mountain Towing team is the best choice for heavy towing and heavy recovery in Brighton.
We have the best equipment to complete your heavy recovery! Our recovery fleet includes over 50 mobile repair trucks, a 50-ton heavy wrecker, 2 35-ton heavy wreckers, a landoll, lowboy, and RGN trailer. With GPS technology and our integrated Mitchell management tool you can expect seamless communication and accurate ETA's.
Want to learn more? Give our heavy towing company a call today and learn more about our towing services!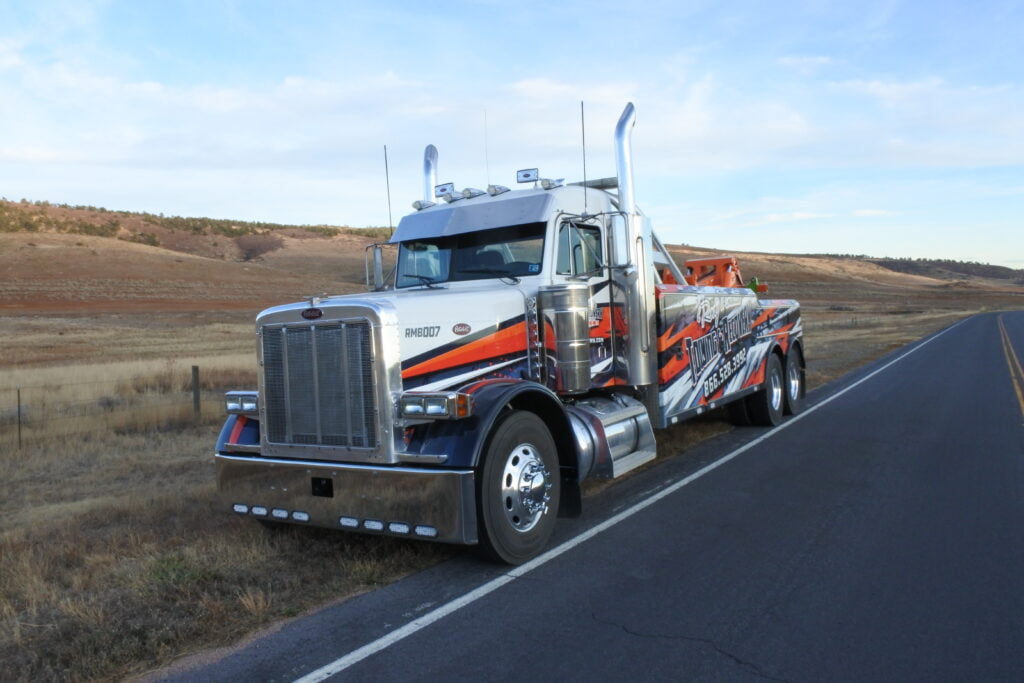 Who are the trusted professionals for heavy towing near you? Rocky Mountain Towing & Recovery is the right choice! For prompt and reliable service in Brighton, CO, simply give our heavy towing dispatchers at
(303) 227-9126
now. Our expert and skilled team can provide you with heavy duty towing services 24 hours a day, 7 days a week!