Cheyenne Semi Truck Decking & Un-Decking Service
That's right! Rocky Mountain Towing & Recovery also provides expert semi truck decking and un-decking services in and around Cheyenne! Since 1997, we have been providing our reliable services to individuals and businesses alike. With over 25 years of experience, working with us means working with the pros!
Trusted by big names like FleetNet and Penske, you can rely on our professional team for all of your decking and undecking needs. When you choose us, you choose the best in the business.
Find out more about all of our Heavy Towing Services.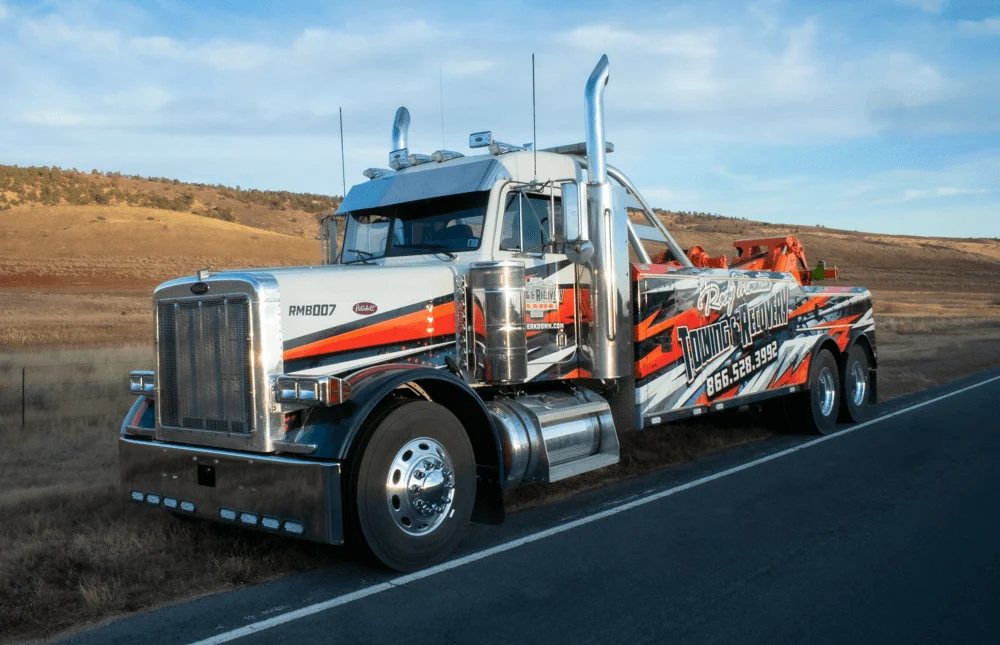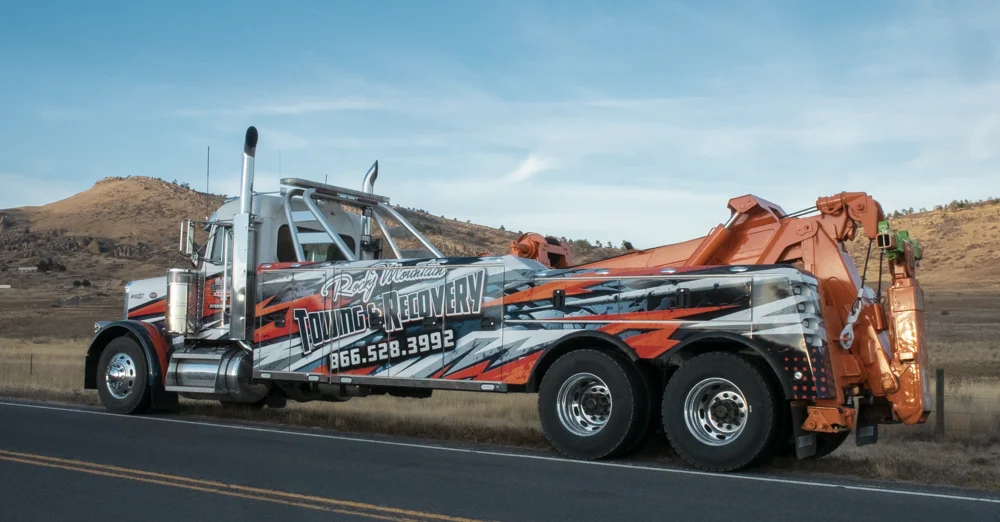 Off-Loading & Loading Services
Work with Cheyenne's most trusted heavy towing company today! Our highly trained team has the know-how, experience, and equipement to get the job done right the first time. Our experienced operators will assist you with semi truck decking and undecking, and safely load and offload your heavy equipment or vehicle today.
Decking and Un-Decking
Mobile Loading Dock
Off-Loading Semis
Open Trailers
Enclosed Trailers
Heavy Equipment
Specialized Machinery
Cargo Transfers
Loading Ramps
Forklift Service
Learn more about our Cargo Services.
Affordable Cheyenne Forklift Service and Cargo Recovery
Rocky Mountain Towing & Recovery provides expert cargo recovery and forklift services in Cheyenne, WY. If you are looking to get the job done right the first time, give our professional team a call today! Our services include, but are not limited to:
Forklift Service
Bobcat Service
Cargo-Load Swaps
Loading Dock
Cargo Hauling
Cargo Storage
Pallet Jack Service
Steel Coils
Call us at (307) 206-4800 to learn about our heavy towing services!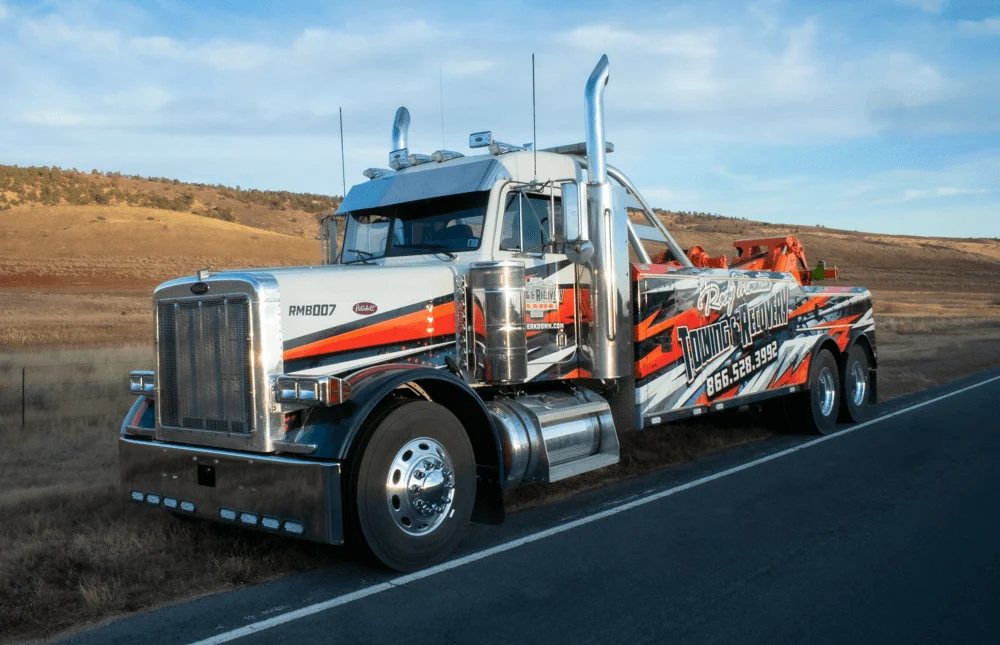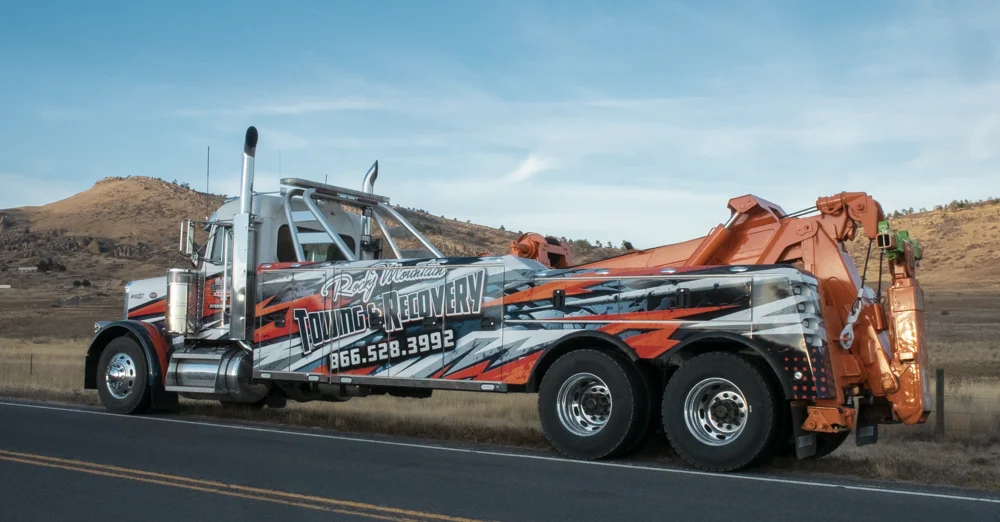 Cheyenne Cargo Load Shifts, Load Swaps and Transfers
Need help rebalancing your cargo? Give the experts at Rocky Mountain Towing & Recovery a call. Our expert team can assist you in cargo load shifts, load swaps, and load transfers in and around Cheyenne, WY.
Do you need a quick cargo swap at 3 a.m.? Looking for help with semi truck decking at 11 p.m.? Worry not, because our load shift correction services are available for you 24/7! Rain, shine, morning, or night, we will be there for you.
Since 1997, our trusted team has been serving Cheyenne and its surrounding areas. We are a valued member of the community and are trusted by business and individuals alike. Give us a call today to learn more about our cargo load shift and load shift transfer services!
Are you looking for heavy towing near you? Look no further than Rocky Mountain Towing & Recovery in Cheyenne, WY. Call our heavy towing dispatchers at
(866) 528-3992
for prompt and reliable service. The Rocky Mountain team is ready to provide you with our professional heavy towing services, 24/7!